The ARRL Directors voted for a dues increase to $59/year beginning in 2024. There was a survey for members to complete, expressing their opinions about the dues increase. Members may review the results at: https://www.arrl.org/dues-survey. My review of the results indicated that a majority of members understood the need for the dues increase, and accepted an increase.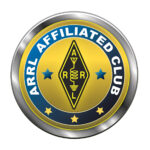 Operating a business, as ARRL is a business, takes money. Lobbying for such legislation as the proposed HOA/CC&R FCC preemption has cost an estimated $400,000, according to ARRL officials. Part of the survey results showed the raw number of respondents, by Division. There are 15 Divisions. We, the Southwestern Division, had the fewest number of survey respondents.
The dues increase was anticipated. The removal of home delivered QST, or other magazine, as a membership benefit was also anticipated, but came as a surprise to many.